Home / Blog / Data /
Advancing Demographics: Expanding Race and Ethnicity Measures in the US Census
February is Black History Month. According to the official Black History Month website, the purpose of the month is to "pay tribute to the generations of African Americans who struggled with adversity to achieve full citizenship in American society." Since its first official recognition in 1976, the study and importance of Black history has continued to be integrated into discourse, education, and research. Yet, national surveys assessing demographics have lagged in accounting for the diversity of the Black Population1. In this blog post, we will discuss the diversity of the Black population in the United States, advancements of the US Census Bureau measurements to account for this, and why it's important.
Demographics Diversity of Black Americans
Black Americans often identify with a multitude of racial and ethnic backgrounds indicative of their origins as descendants of slaves, immigrants, and intermarriage1. To try and account for this diversity, the 2000 Census was the first to give Americans the opportunity to select multiple races in the demographics category. With that change, 36.2 million Census takers identified as either Black alone or as part of a multiracial background. By 2019, this number increased by over 10 million, as the population of Black Americans identifying as Black alone or multiracial increased by 14%. This increase signals growth in the Black population overall, as well as improved nuance in Census demographic questions.
In tandem with the Black population increasing throughout the country, the way Black Americans self-identify is evolving. The changes to identification are attributed to an increased number of foreign-born Black Americans, an aging population, and increased levels of education1. As immigration patterns, societal conversations surrounding race, and population growth continue to change, so too should our measurements of race and ethnicity to reflect what is actually happening in society.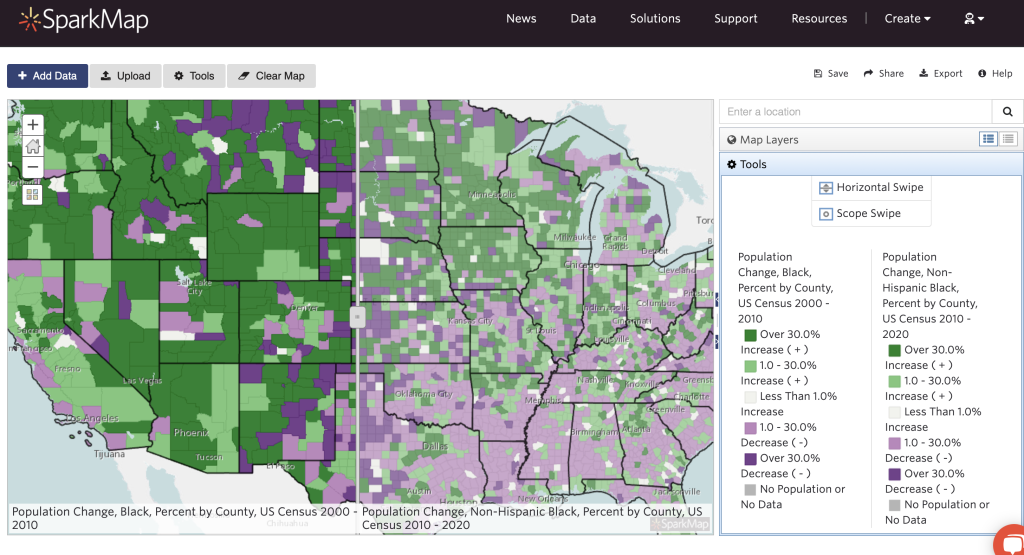 Demographics Changes at the US Census Bureau
The US Census Bureau is the leading producer of data about people in the United States through surveys like the American Community Survey, Economic Census, and Decennial Census of Population and Housing (currently known as Census 2020). Although they follow standard U.S. Office of Management and Budget guidelines to measure race and ethnicity, it is a priority for the Bureau to capture the way Americans view their own race and ethnicity. After seeing that "Some Other Race" was the third largest race group in 2000 and 2010, they decided to change the way they asked questions about race and ethnicity to better represent the US population.
Between 2010 and 2015, the US Census Bureau participated in community surveys and public dialogue to improve race and ethnicity question design2. Specifically, in their two questions addressing race and ethnicity, the 2020 Census added categories for "Some other Race" for people who do not identify with a single racial classification, and "Some Other Race alone, non-Hispanic" and "Multiracial, non-Hispanic" ethnicity options3. The most recent Census 2020 demographic data are the first to reflect these changes. The changes, along with population growth, has resulted in a significant increase of American citizens who identify as multiracial (up over 100% from 2010!!).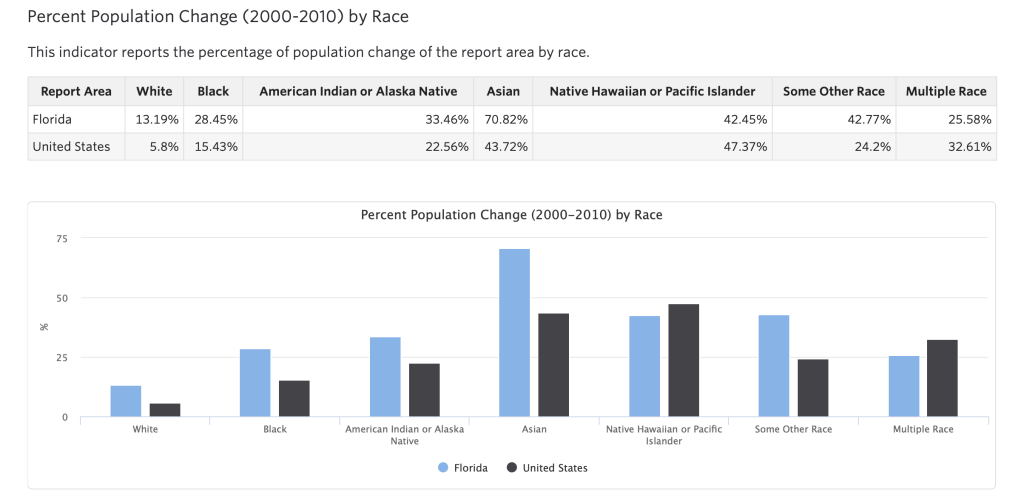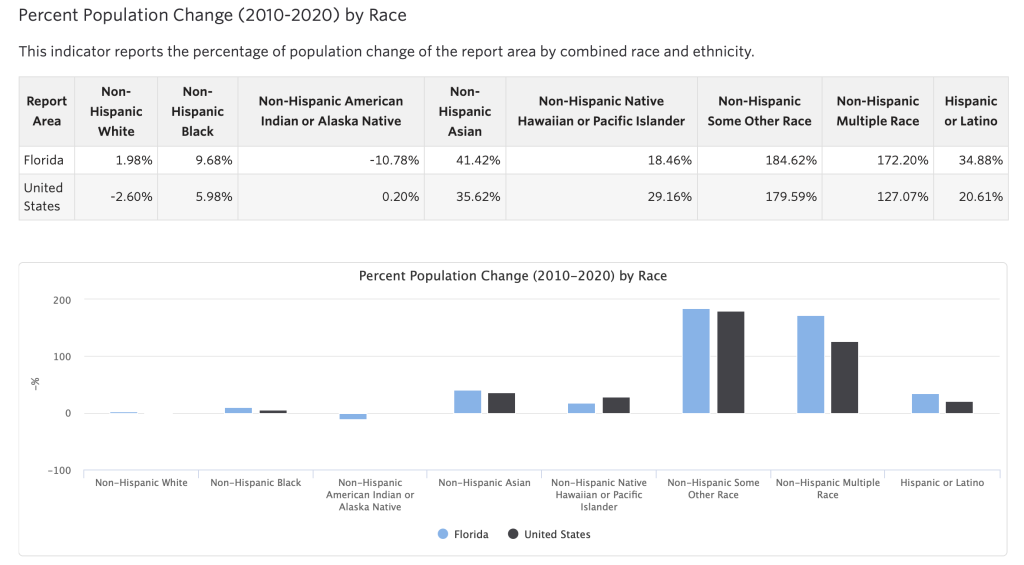 Why does it matter?
Most simply, these changes matter because they provide a more accurate picture of the demographics of the United States. When we understand the racial and ethnic makeup of a community, we can create better, more effective community interventions. For example, with a better understanding of a community we can consider the most prevalent health risk factors for the population, create culturally sensitive and accessible community education, and form more successful partnerships. In the end, understanding our communities in more comprehensive ways allows us to create the biggest impact.
Be sure to utilize Census 2020 data in the Map Room and when building your Community Needs Assessments to reflect your geographic area most accurately! 
Sources