Employing data visualization as a means to visualize program or project related data not only enhances the visual performance of your organization or community's needs, it also provides decision makers with the opportunity to view critical community data in a detailed and interactive way. The need to identify, analyze, and present data can easily be done with user-friendly data visualizations through SparkMap.
Challenge: Showing Change over Time
SparkMap uses the latest data from over 100 trusted sources, provides more than 25,000 map layers and nearly 300 assessment indicators for you to choose from – all in one place. When looking to communicate how your community has evolved or been impacted over time, having access to a multitude of data is key. By utilizing data visualization tools from SparkMap, you can provide context for community data at different points in time and draw clear parallels for your target audience.
** Census-level data is available for download with a SparkMap subscription.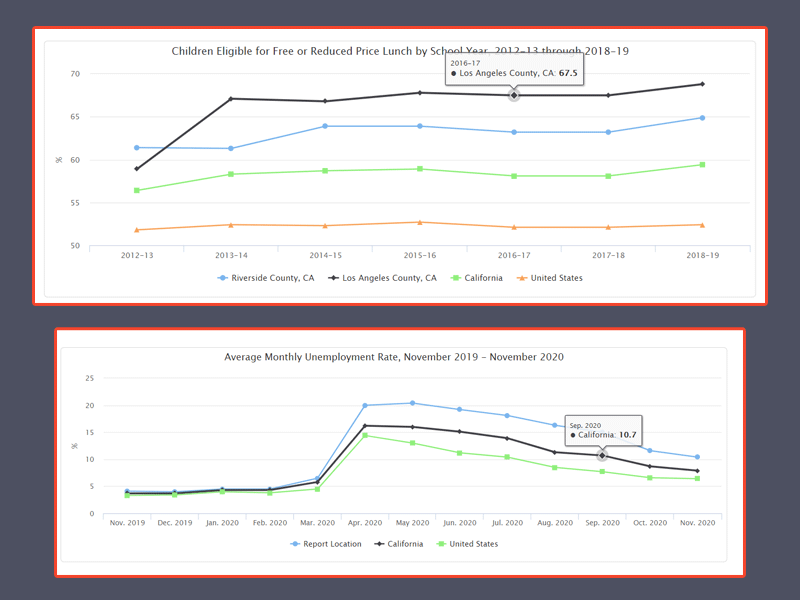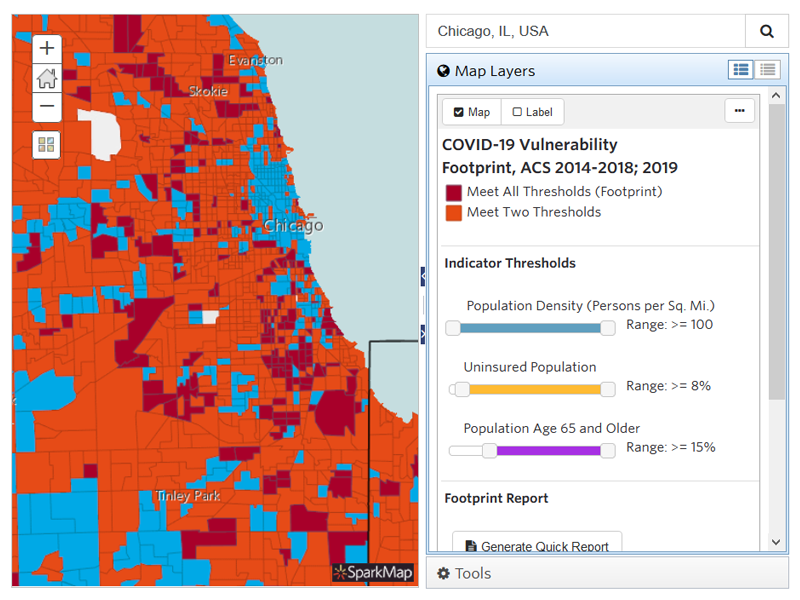 Challenge: Lack of Technical Skill
Data visualization doesn't have to be hard. With SparkMap you can utilize the 3-click Assessment and user-friendly Map Room to enhance and validate your story. Your data visualizations can be exported as image files, PDFs, or Word Documents for flexible use. The SparkMap team provides one-on-one support and self-guided materials to assist you in your efforts.