Home / Blog / Product Updates /
SparkMap's 2022 in Review
2022 was a big year at SparkMap, thanks to you! Internally, we added more members to our team, underwent a full site refresh to unveil in 2023, and developed more multimedia content to enhance your SparkMap experience.
We weren't the only ones busy on SparkMap this year! In our 2022 Review, we'll
Highlight the number of maps and assessments made this year,
Dive into the most popular content, and
Give you a preview of exciting changes to come in 2023.
Thanks for being with us this year—we can't wait to see what you do next!
Your 2022 SparkMap Year in Review
17,850 maps created!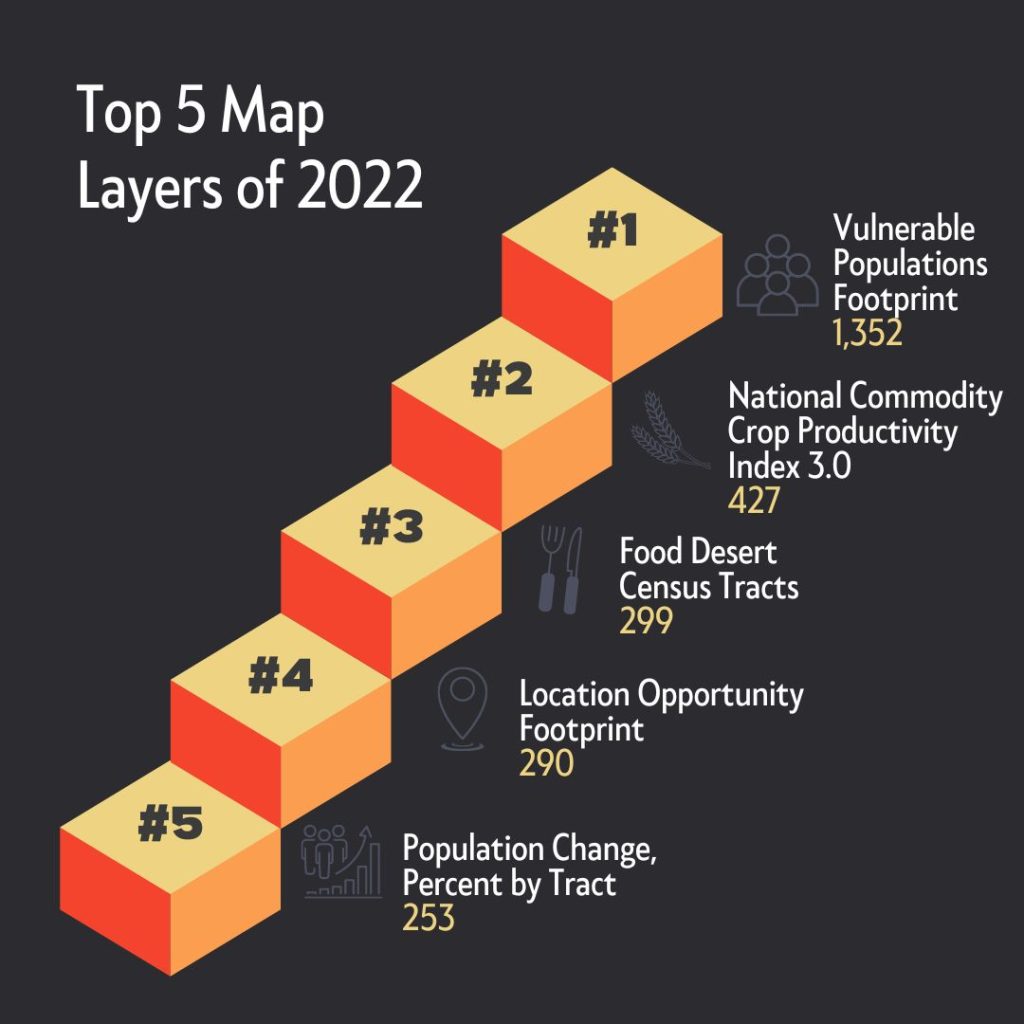 62,078 Community Needs Assessment reports created!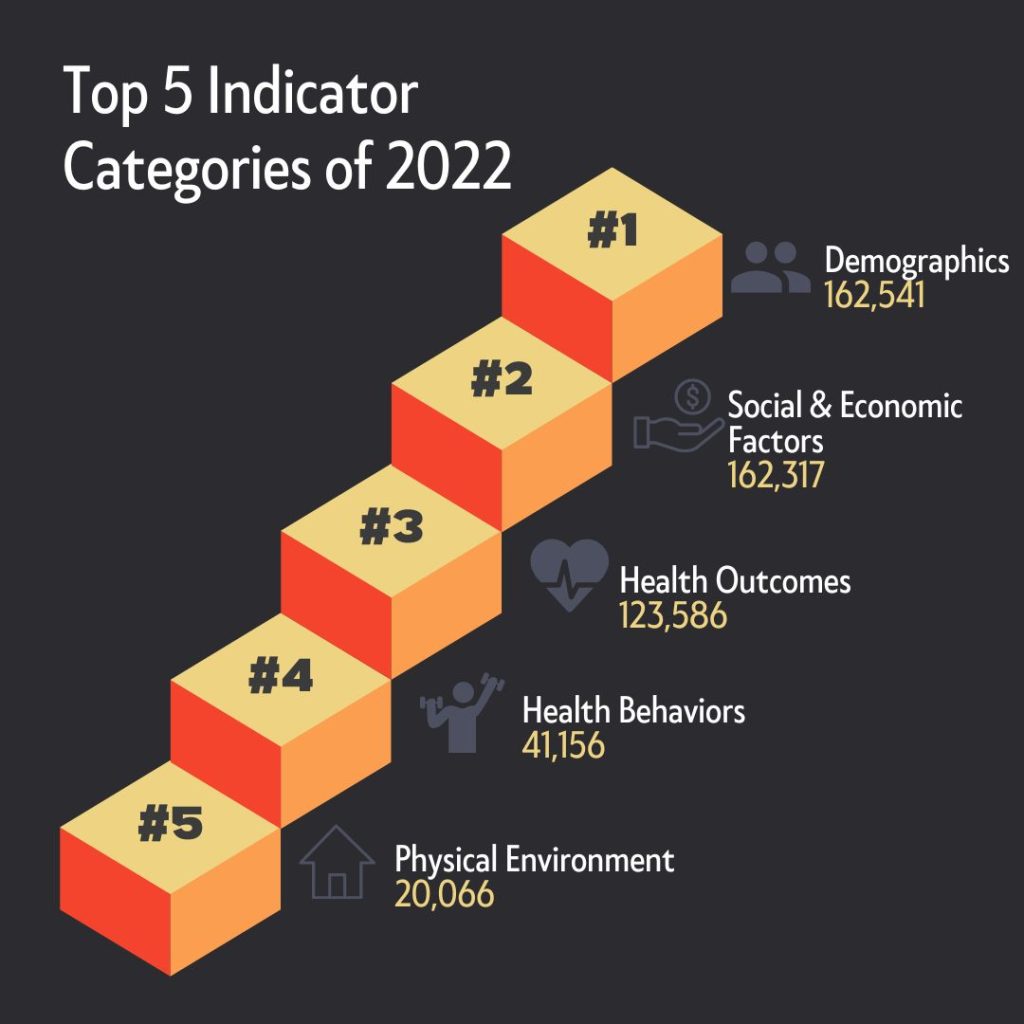 You also took a closer look at your communities by creating over 62,000 reports! See your most popular indicator categories including demographics, social and economic factors, health outcomes, health behaviors, and physical environment. Specifically, the SparkMap Community was interested in population trends, household economic standing, chronic disease, poor health behaviors, and housing quality. We hope these assessments helped you create stronger cases for resources and action!
Looking Ahead at SparkMap 2023
SparkMap has been compiling user feedback since our launch, and we're committed to delivering a site experience even more tailored to you this year! We have a fully refreshed site coming to you soon, so be on the lookout for updates. Some of our favorite features include a new visually-focused site design, streamlined support materials, updated user dashboard, and enhanced industry pages to help you unlock the power of SparkMap in your industry.
In 2022, you focused on deeply understanding your communities to effect change—we're excited to see what SparkMap helps you do in 2023!