See How Others Use SparkMap
SparkMap is used by a variety of professionals, from healthcare consultants to economic developers. Most common uses include: community health needs assessments (CHNAs) for public health departments, health-focused nonprofit organizations, hospital systems, and health centers. SparkMap is also used by community and economic development professionals, faculty and students, real estate brokers, farmers, professional associations, food banks, and more. To learn more about putting SparkMap to work in your industry, check out our Industry Pages.
Using the Community Needs Assessment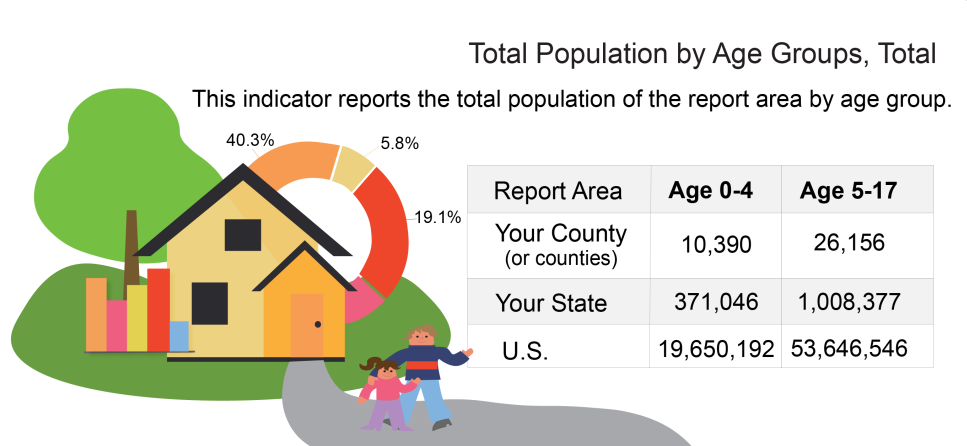 SparkMap's Community Needs Assessment is most frequently used to fulfill CHNA and CNA requirements for public health centers and non-profits.The Community Needs Assessment is also frequently used to fulfill government and organizational requirements and to spur solutions for community outreach and impact. Business consultants, environmental agencies, and others use this tool to quickly gain a greater understanding of their service areas.
Using the SparkMap Map Room
SparkMap's Map Room is used for a wide range of tasks. Healthcare Consultants use tools such as the Vulnerable Populations Footprint Tool and COVID-19 Vulnerability Footprint Tool to quickly identify areas of need within service areas. Both business consultants and non-profits utilize the Community Demographic Mapping and Location Opportunity Footprint tools to gauge areas' demographic makeup and community benefits.
In addition, healthcare service providers, government workers, environmentalists, and more make ample use of the Map Room's Data Upload function, available to all Pro and Premium Subscribers.