Home / Blog / Special Topic /
The American Rescue Plan Act
The American Rescue Plan Act, also known as the COVID Relief Bill, is a $1.9 trillion economic stimulus bill passed by the 117th Congress and signed into law by President Biden on March 11, 2021. Proposed to offer economic and public health recovery caused by COVID-19, the American Rescue Plan Act builds upon the CARES Act (passed March 2020) and the Consolidated Appropriations Act (passed December 2020).
Included in the bill is assistance for American families and workers, assistance for small business, and assistance for state, local, and Tribal governments. According to the U.S. Department of the Treasury, the COVID-19 public health crisis and resulting economic crisis have put state, local, and Tribal governments under unprecedented strain. The Treasury Department is providing the needed relief to state, local, and Tribal governments to enable them to continue to support the public health response and lay the foundation for a strong and equitable economic recovery.
There are a total of six funds available at the state, local and Tribal government levels: the state and local recovery fund, the capital projects fund, the homeowner assistance fund, the emergency rental assistance program, the state small business credit initiative, and the coronavirus relief fund. The complete list of estimates allocated to each state and county can be found on the Treasury's website.
What Can The Money Be Spent On?
Funds provided by the American Rescue Plan will be distributed by the U.S. Department of the Treasury and must be spent by December 31, 2024. The plan provides aid directly to state and local governments as well as grant opportunities to aid in the response and recovery to Covid-19. The ARP allows for funds to be used to:
Respond to the public health emergency with respect to COVID-19 or its negative economic impacts, including assistance to households, small businesses and nonprofits, or aid to impacted industries such as tourism, travel and hospitality.
Provide premium pay to essential workers or grants to eligible employers.
Provide government services affected by a reduction in revenue of states, territories or tribal governments due to the public health emergency.
Make investments in water, sewer or broadband infrastructure.
Depending on the specific fund being utilized, there are a number of sectors that will be evaluated. One of the intents of the bill is ensuring communities have access to modern infrastructure like internet access, water supply, and sewer conditions. Additional provisions for vulnerable homeowners, as well as rental and utility assistance, are also included in the bill.
How Will The Areas And Populations Needing Assistance Be Identified?
The importance of GIS, data, and mapping technology has come to the forefront during the COVID-19 pandemic. States, local governments, and even public health departments, have started to lean on data and mapping now more than ever, to highlight areas of concern.
With a relatively sudden influx of federal dollars for communities to allocate, it will be crucial for decision makers to use relevant and reliable data to make informed decisions. SparkMap's data and analysis platform is a vital resource for helping local governments identify the needs of their communities.
Section 602 of the bill, The Coronavirus State Fiscal Recovery Fund, is one example of a specific allocation that will require data analysis. This fund will allocate $1,250,000,000 to each state. States, counties, cities, and smaller governments can use these funds for "necessary investments in water, sewer, or broadband infrastructure".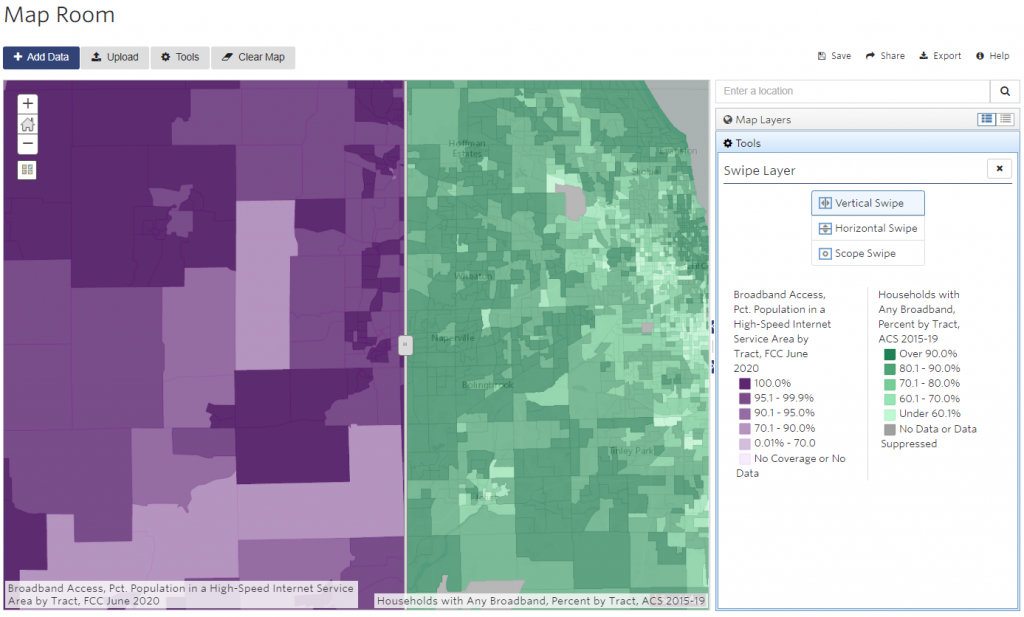 Counties, cities, and local governments will have an opportunity to expand the infrastructure in their local communities by analyzing the data currently available. Assessing population sizes, income, and the current infrastructure in place can help back up the decisions made on how to spend funds from the ARP. Using the Data Upload tool included in the Map Room, community leaders can create local data visualizations. For internet, water, and sewer infrastructure expansion for example, many will need to work with the local cities and electric co-ops to identify the location of existing utility poles, dark fiber underground, water towers, and current electric lines. All of which can be uploaded to a map using SparkMap to put into context where the services are currently located and where they can be expanded and built upon.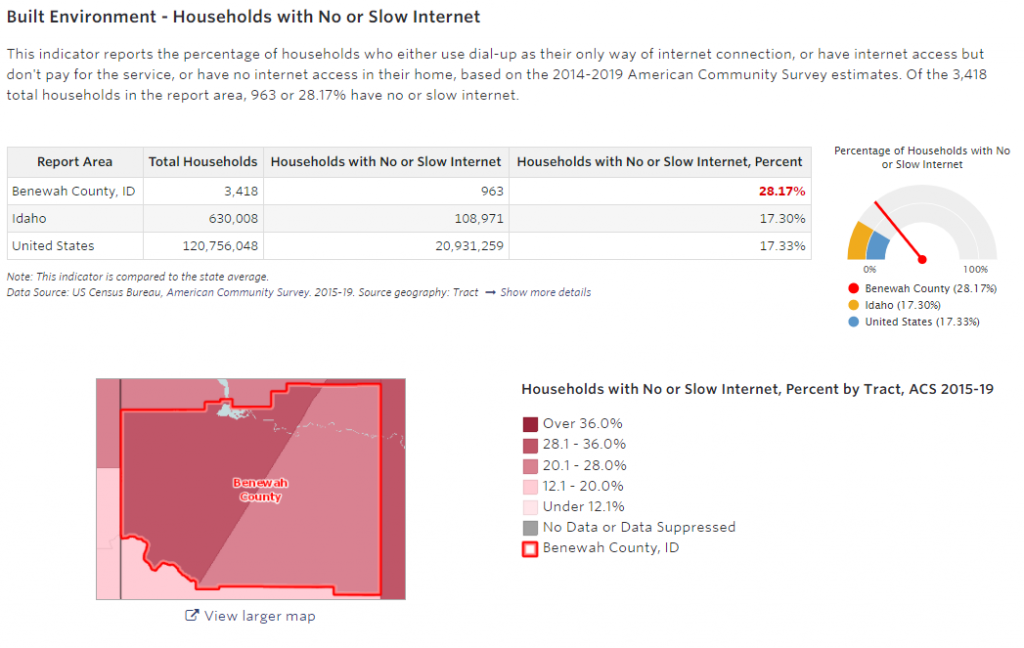 For more information on our tools or how you might use SparkMap to navigate through the American Rescue Plan Act – or other projects – feel free to email us at SparkMap@missouri.edu.