See how other grant writers and nonprofit professionals have used SparkMap tools to support their work
To answer questions around population prevalence, family status, and common social conditions
How many seniors age 65 and over live in my service area?
How many youth are not attending school and not employed?
What are the dominant races, ethnicities, and languages in my service area?
To visualize program or project related data alongside social determinants of health
How many children who attend our afterschool program also live in a food desert?
Where and what types of crimes are happening in abandoned properties in my city?
Which zip codes lack adequate and affordable childcare services?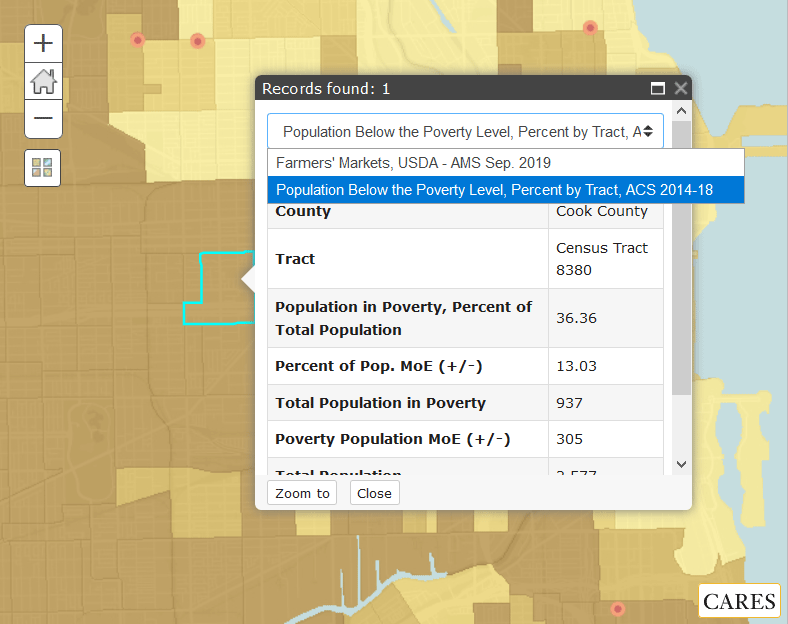 Stay tuned for more examples from the field!
To make the case for funding and identify evaluation metrics
Build and attach maps to funding applications that demonstrate a problem or issue, highlight opportunities, and recognize community partners.
Identify secondary data to support your logic models and evaluation plans.
Design and deliver infographics, outreach materials, and presentations.